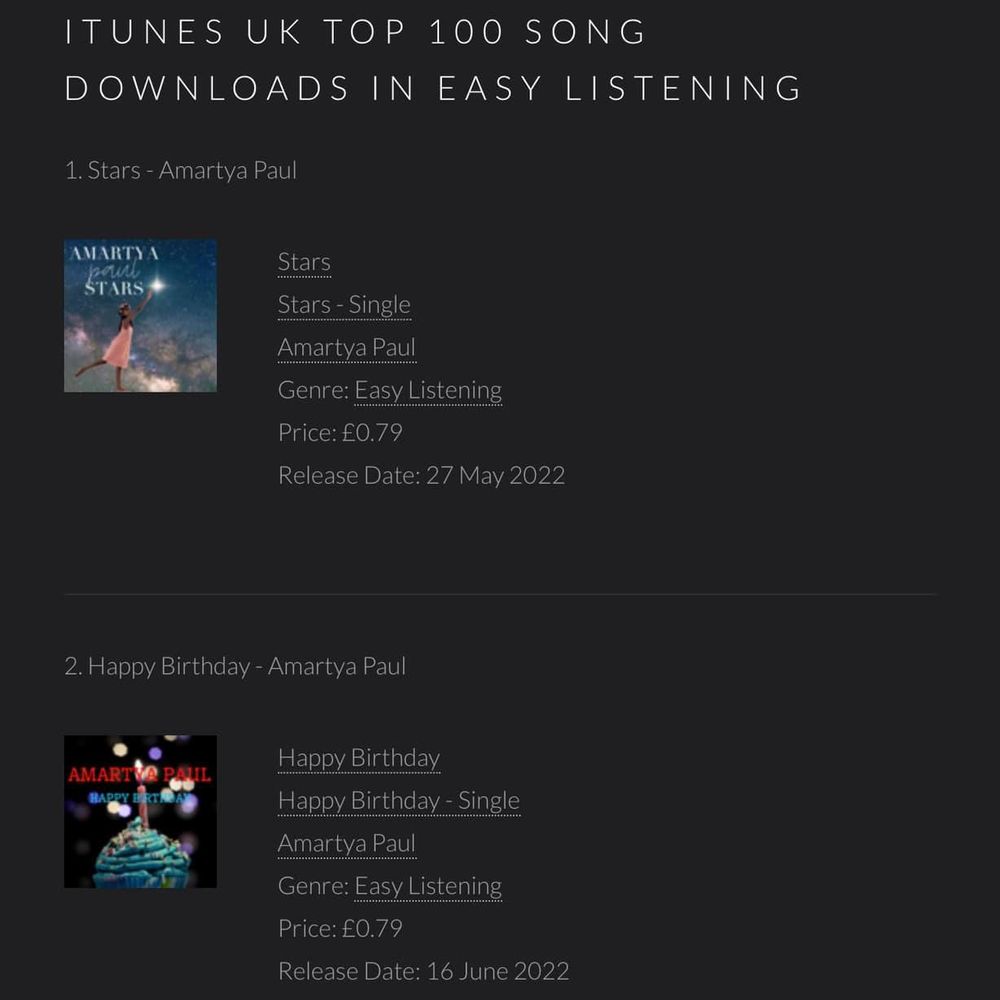 Amartya hit #1 and #2 with both Stars and Happy Birthday on the iTunes UK Downloads chart in Easy Listening on June 18, 2022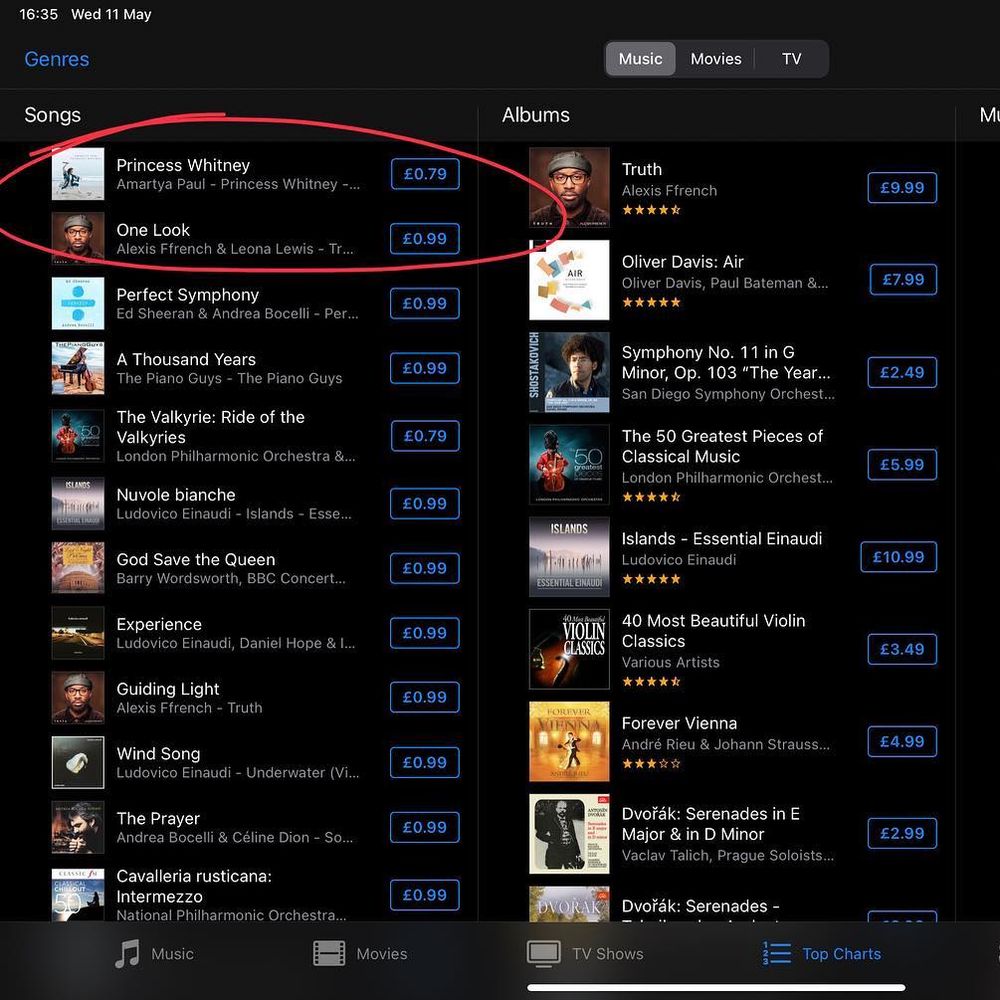 Amartya reached #1 on the UK iTunes download chart in Classical Music on May 11, 2022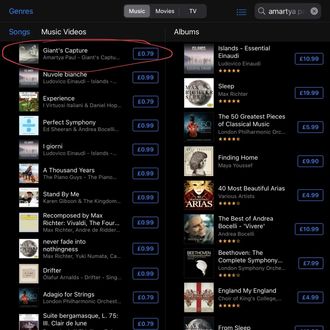 Amartya reached #1 on the UK iTunes downloads charts in the classical music genre on March 29, 2022!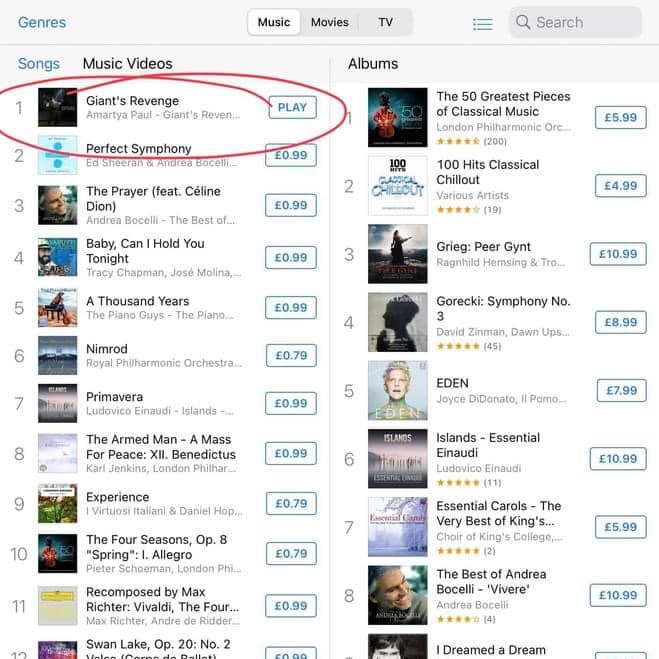 Amartya reached #1 on the UK iTunes top 40 in Classical Music on February 28, 2022
'The Goa Chillout Zone' announced the names of the artists who are part of the edition. Andrea Plamondon has topped the UK charts. Silent Stranger, a billboard chart-topper, the child prodigy, and iTunes #1 artist Amartya Paul along with various other musicians with exceptional talents will be a part of this new edition.
Amartya has reached number 1 on the iTunes download music chart in the classical music genre for Princess Ava on January 26, 2022 in the UK!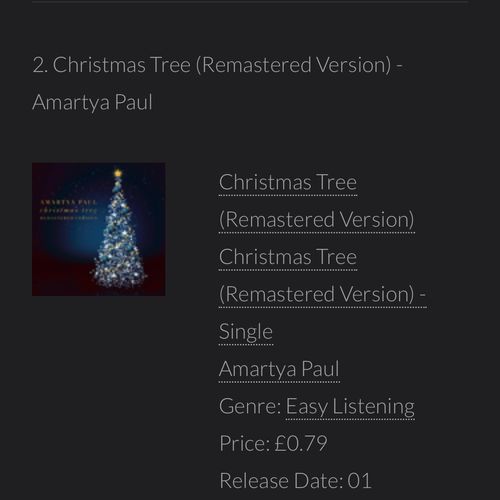 iTunes UK Top 100 Song Downloads in Easy Listening
December 6, 2021
"

Reminiscent of Renaissance, court music. Imagining the court coming alive in dance and costume with the essence of a lullaby. Beautiful images."
— Elany Mueller; Former Windham Hill Records -East Coast Regional Marketing and Sales Manager
"

'The Earth' imbues a unadulterated sense of wonder and aliveness in the listener, that seems only possibly because of Amartya's age, and yet simultaneously feels far beyond his years. This paradox makes for a rare opportunity to compliment visual storytelling that could benefit from a sense of wonder - which is to say, all."
— Josh Melnick, Filmmaker, NYU; Josh worked on the award-winning films; "The Peanut Butter Falcon" and "Tesla."
"

The Earth...this is a beautiful 1 minute musical composition by 10 year old composer Amartya Paul. Please listen and watch. The music composition and images of this special gem should help your heart expand and glow. While you are on Amartya's website, I also recommend the other composition there entitled "The Ballerina." I am not any sort of developed student of music. Nor do I have any qualifications which mark me as a music critic. However, I do know beauty when I encounter it. Beauty is coming through Amartya's life. As much as we need evolved leaders to help guide and steward this planet, we also need artists who can help us appreciate beauty as being an essential facet of our spiritual identity and shared global life."
— John Day, MD: Click here to learn about John's amazing work with patients. https://haelanlifestream.com/
"

The Earth is a lovely, ethereal piece of music reminiscent of Dvorak's Slavonic Dances with some Bartok influence. I found it magical and transportive-Visually beautiful."
— Elany Mueller; Former Windham Hill Records -East Coast Regional Marketing and Sales Manager
"

Wow! The Earth is an amazing video! This is a Divine gift that Amartya has. "
— Dr. Kim Kelly