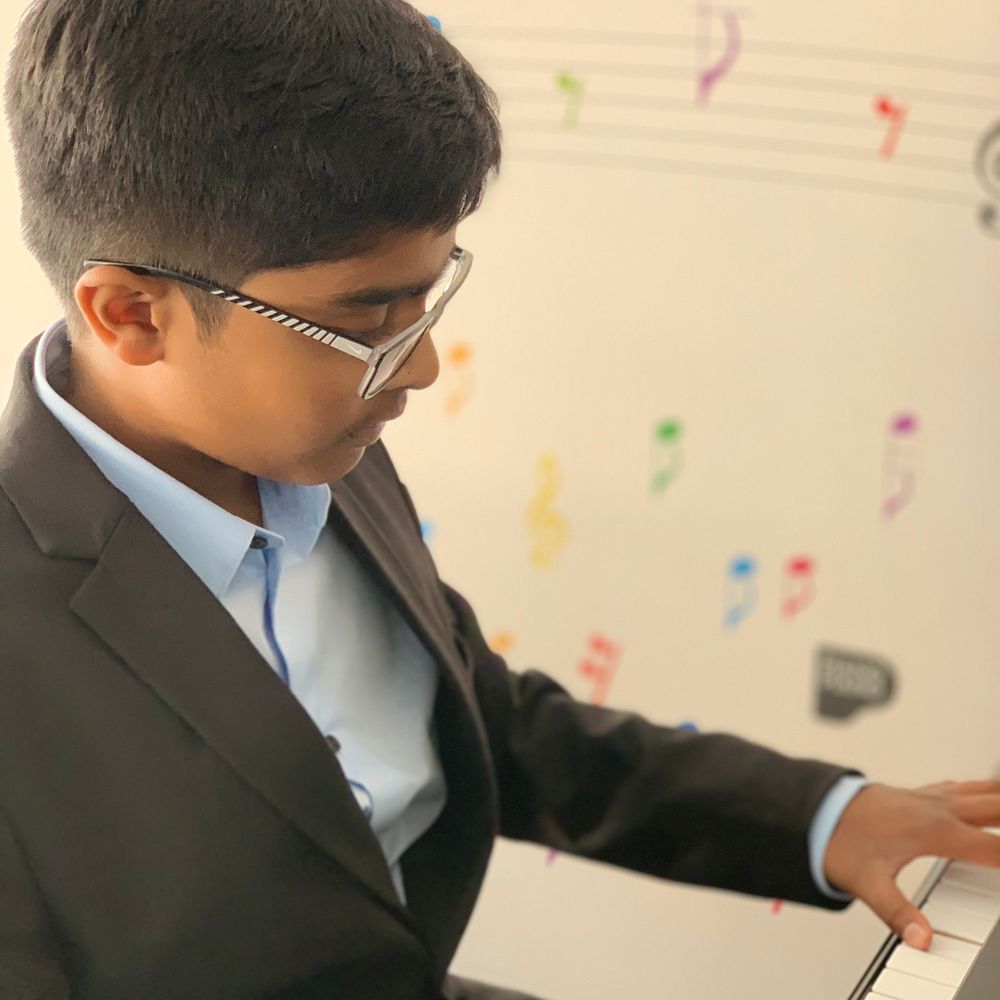 Amartya is a 12-year-old composer who is classically trained but is influenced by many genres of music. Similarly, his composition style cuts across different genres of music, and you never know what to expect, except that it will be wonderful. He draws inspiration from various aspects of the world around him and the stories he creates.
In addition to composing, Amartya plays the piano and violin. He also sings Western and Carnatic music. Over the years, Amartya has participated in various music competitions and has played at Carnegie Hall several times as well as the Royal Albert Hall and Paris Philharmonie. This included playing the piano, playing the violin, singing, as well as playing his own compositions.
Amartya started to learn to compose formally at age six. He has been under the passionate and masterful teaching of Kia Portafekas, a Grammy grant recipient.
Several of his works have been orchestrated by the amazing and talented Marc Riley, Deborah Offenhauser and Bill Kilpatrick. Deborah Offenhauser has also played piano on several of Amartya's pieces.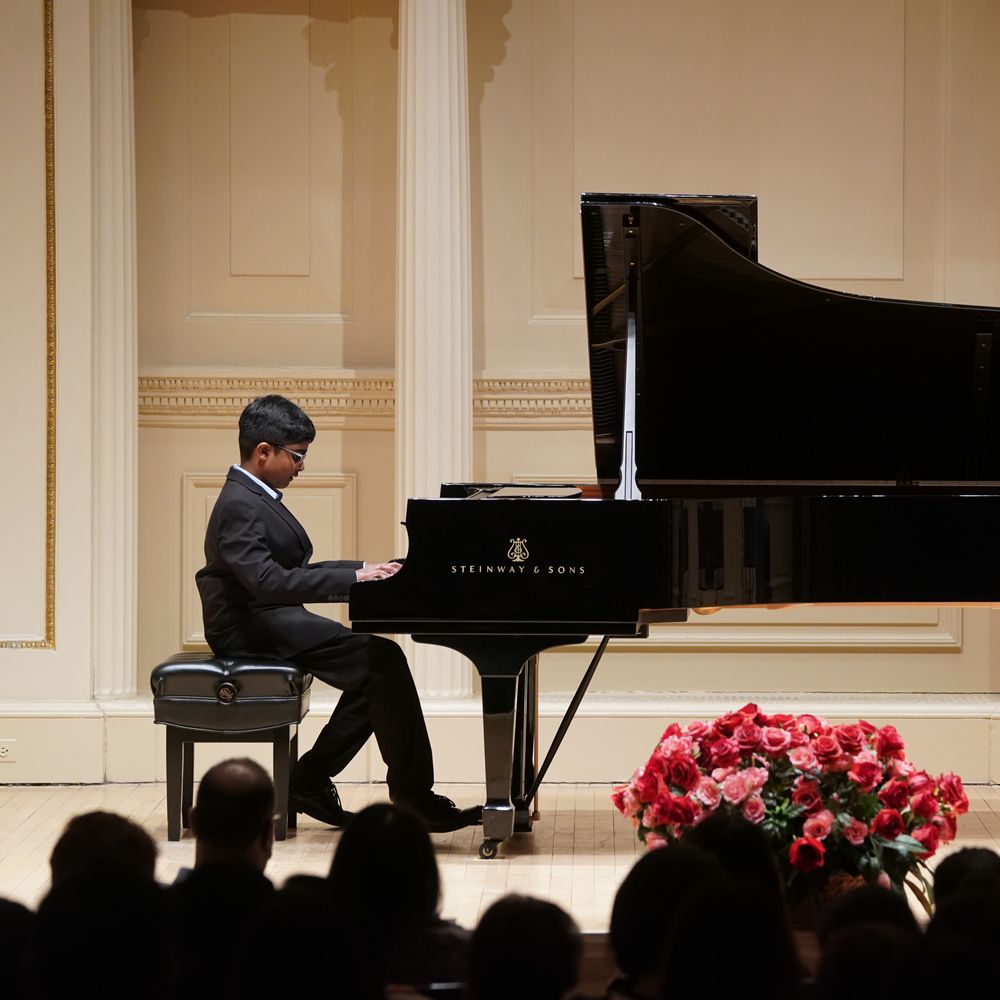 Amartya at Carnegie Hall performing "Giant's Revenge" at the American Protege Competiton
May 1, 2022
Amartya singing at the American Protege Competition at Carnegie Hall
May 1, 2022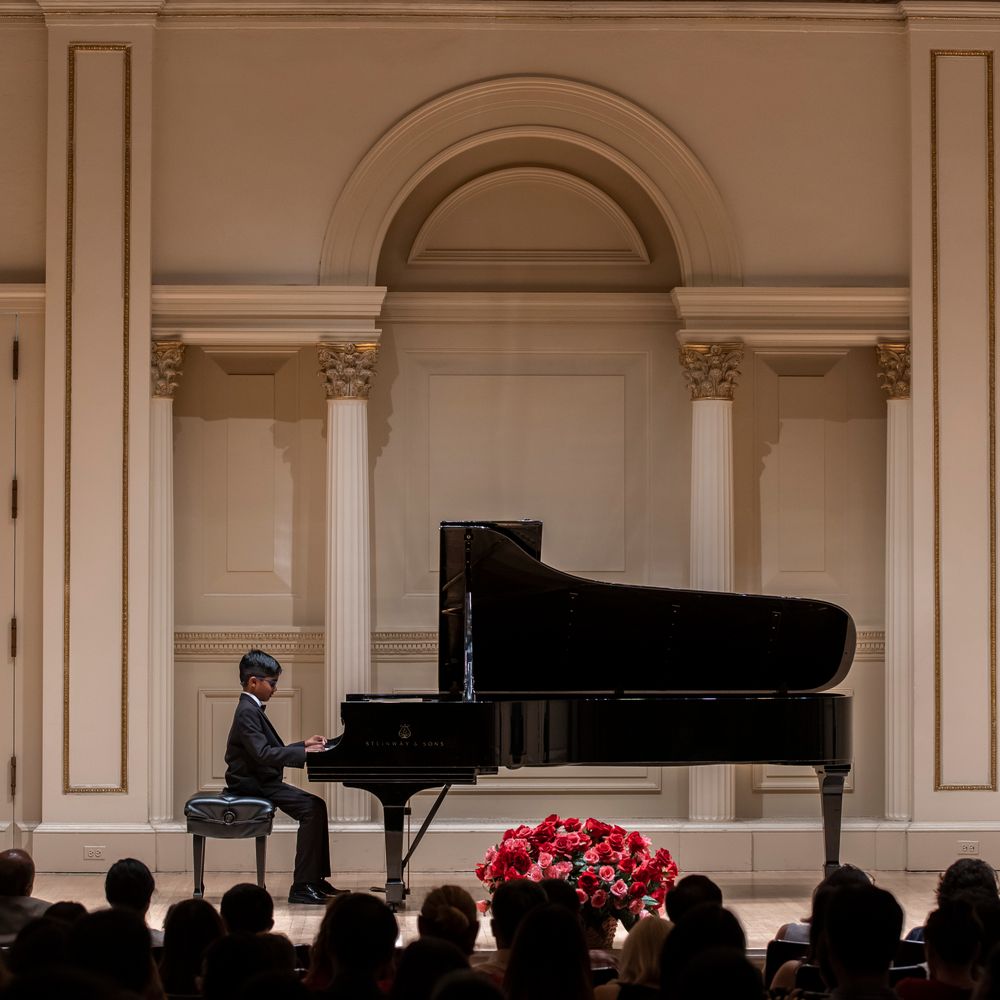 Amartya at Carnegie Hall performing "The Sky, The Stars, and The Earth" at the American Protege Competition
June 29, 2019